Accepted Paper by AAAI 2023
Akshay Aravamudan's paper on anytime user engagement prediction in social media was accepted at AAAI 2023.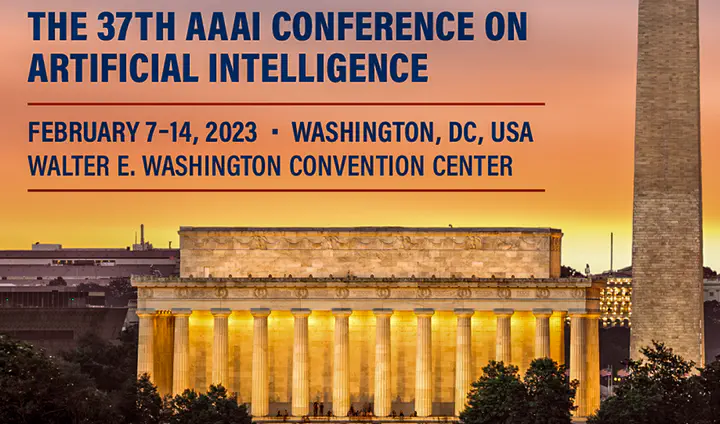 Nov 20, 2022. A paper by our group, led by Akshay Aravamudan, has been accepted for presentation at the 37th AAAI Conference on Artificial Intelligence (AAAI 2023), which will be held in Washington, DC, during February 7-14, 2023.
Akshay Aravamudan's paper, titled "Anytime User Engagement Prediction in Information Cascades for Arbitrary Observation Periods", was one of the 1,721 accepted papers out of a total of 8,777 submissions to next year's AAAI conference (acceptance rate 19.6%). More details regarding this paper can be found in the LinkedIn post below.