Our Group at AAAI 2023
Akshay Aravamudan & Xi Zhang attend and present at AAAI 2032 in Washington, DC.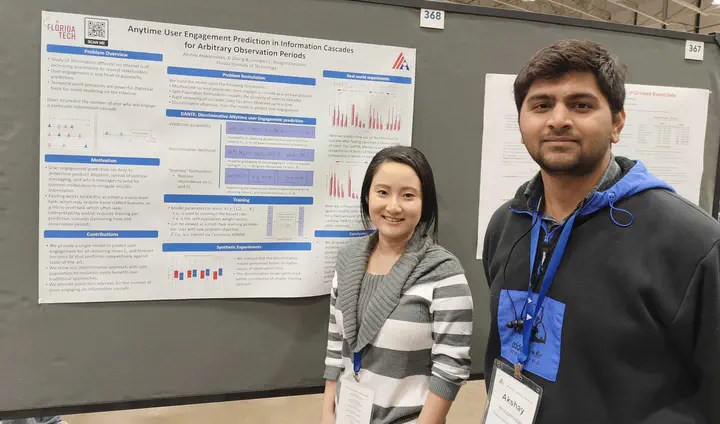 Feb 12, 2023. MLRG members Akshay Aravamudan and Xi Zhang are attending the 37th AAAI Conference on Artificial Intelligence (AAAI 2023) held in Washington, DC, during February 7-14, 2023.
At the conference, Aravamudan will be presenting his work titled "Anytime User Engagement Prediction in Information Cascades for Arbitrary Observation Periods". Both Aravamudan and Zhang were recipients of travel scholarships provided by the Association for the Advancement of Artificial Intelligence (AAAI) to attend this venue.